Ice cream social for exchange students
To kick-start the semester, the International Office at SBS hosted an ice cream social for our inbound exchange students.
We have a total of 194 exchange students from 42 different countries, worldwide who will be taking courses at SBS this fall. We hosted the ice cream social at a newly opened ice cream parlour at Campus Kräftriket called Nordic Fauna, which has a wide range of Nordic-inspired flavours, such as roasted hay; giving our students a glimpse of Nordic culture.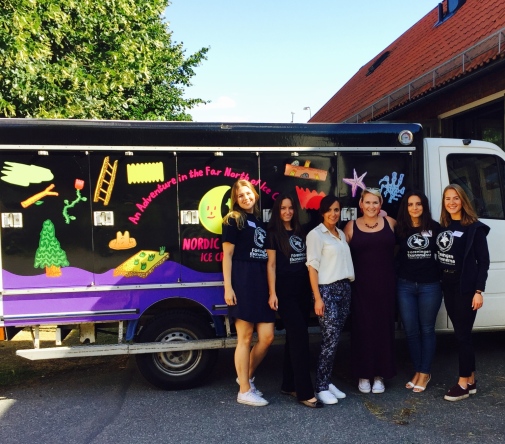 Last updated: August 23, 2017
Page editor: Klara Haage
Source: SBS