HNA visited SBS during summer seminar
​The 2017 Stockholm China Summer Seminar entitled "Internationalization of Firms and Fusion of Eastern and Western Cultures: The HNA Case and Reflections" was hosted by Stockholm Business School of Stockholm University on July 11, 2017.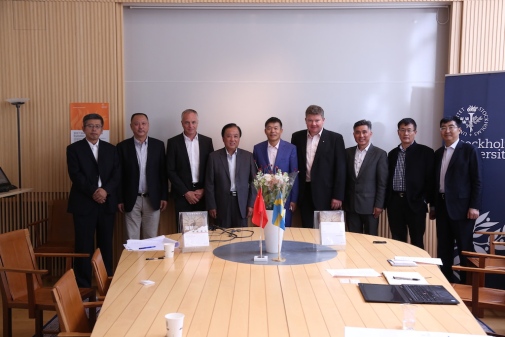 Some 20 academics and practitioners from Sweden, China and Russia participated in the seminar. Holistic cultural learning and integration in M&A is the central theme of the seminar.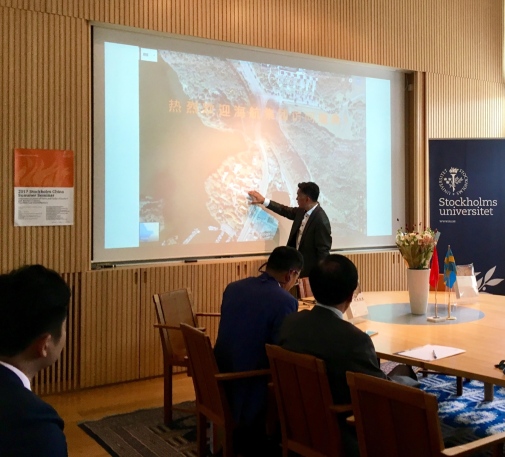 Tony Fang, Professor and Head of Emerging Markets Cross-Cultural Research Group at Stockholm Business School and the seminar host said: "HNA is one of China's largest conglomerates and now it has become even Deutsche Bank's largest shareholder and Hilton's largest shareholder. It is exciting to research the role that culture has played in the internationalization of emerging markets multinationals in general and in the HNA's overseas M&A in particular."
His Excellency Mr. CHEN Yuming, Ambassador from People´s Republic of China in Sweden and Professor HU Anang from Tsinghua University were among the participants.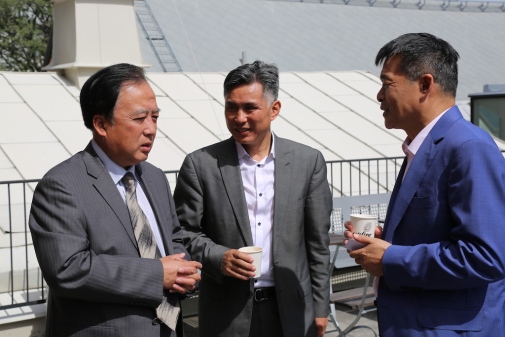 From left to right: Mr. CHEN Yuming, China's Ambassador in Sweden, Professor Tony Fang, Professor HU Angang.
Read the program:

Internationalization of the Frms and the Fusion of Eastern and Western Cultures (126 Kb)
Last updated: August 21, 2017
Page editor: Klara Haage
Source: SBS