Find an open position
There are many ways to find open positions. Here is a list of the most common ones.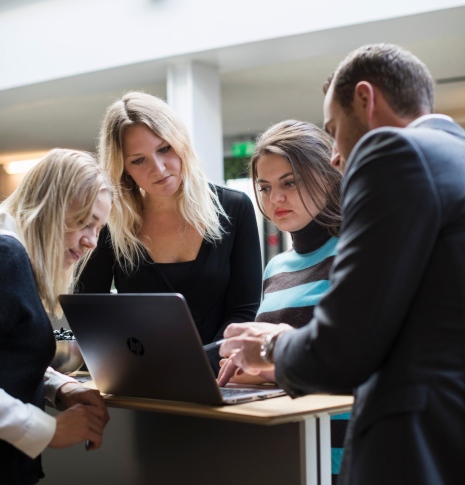 Ads. Apart from Career Centre's database, Stockholm University has a central database for jobs and internships, called MyCareer. Online you can also find many recruitment and staffing firms, as well as the Swedish Public Employment Service. Sometimes, companies publish open positions on their home page.
Spontaneous application. You can contact companies where you want to work. Send them an e-mail where you tell them what you want to do and why you would be right for the company. Attach your CV. Sometimes, a phone call might work better – try to judge by the home page.
Contacts. Be systematic: write a list of all your contacts including how they can be useful to you. Go through all the areas where you might have made interesting contacts – studies, work, and private life. Does your contact in turn have any contact that might be useful to you? Use social media as a tool for keeping your contacts.
Career and recruitment fairs. Use them to make contacts that may lead to a job. Find out about fairs online. Don't miss the yearly Ekonomernas Dagar. Be systematic here, too: think in advance of what contacts you want to make, bring copies of your CV, and collect business cards.