How to write a cover letter
In the cover letter you describe yourself and your characteristics. The aim of the letter should be to make the employer interested enough to call you for an interview.
The letter should be short and easy to read. One page maximum.
Do not reuse contents from the CV.
Customize your letter according to the receiver and the job ad. Do not send the same letter to several employers.
Avoid standard phrases and cliches.
Put the details of the company's contact person in the top left corner.
Write todays date at the top. Use as heading the name of the position and its reference number.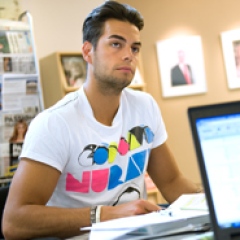 Make the reader interested! Tell why you are the right person for the job. Stress relevant skills, experiences and motives. Try to see things from the employer's perspective and include items that you presume he/she wants to know. Make the description of yourself meet the requirements in the ad. Write that you would be glad to tell more during an interview.
End the letter with "Best regards".