Summer School on Market Microstructure, 3 ECTS
EVENEMANG
Datum:
25 juni 2018 00:00
-
29 juni 2018 00:00
Plats:
Campus at Stockholm Business School
Begins: Monday June 25, 2018
Topics: Market design, high frequency trading, and optimal execution algorithms

A one-week full-time intensive course on market microstructure at PhD or advanced research master level. The next edition will be hosted by Björn Hagströmer at Stockholm Business School, Stockholm University.

Student quotes from past editions:
Thierry and Albert not only "teach" frontier research, they also go over the "thought process" behind the research. You will learn how to think like them. (Saad Khan)

I really enjoyed the collaborative atmosphere during the entire week. Thierry and Albert have provided me with plenty of helpful comments. Thanks, guys! (Steffen Eibelshäuser)

A perfect combination of classical and innovative microstructure topics from top researchers in the field. Helped generate new ideas/ new thinking. (Ekaterina Serikova)
What
The course aims to acquaint students with the field of market microstructure, both theoretically and empirically. Market microstructure has grown rapidly as an important subfield of finance. Research in this field focuses on the intertwined relationships between volatility, liquidity, price discovery, market design, and ultimately welfare. Models in market microstructure provide a framework for the analysis of price movements and trading volume. After the course students will be aware of canonical models in microstructure and how they can be adapted to study the effects of recent changes in market structures and trading technologies (e.g., high frequency trading). They will also learn what the appropriate econometric models are to test the predictions of microstructure models, when and why particular models should be used for data analysis, and understand their relative advantages and drawbacks.
For whom
The course is intended for PhD students who have completed their core courses (macro, micro, econometrics, etc.) and for advanced practitioners. It could be considered a necessary "field course" for those interested in market microstructure.
We expect the course to also be useful for students who completed an advanced (research) master (economics, finance, operations research, or related areas).
Finally, the course is likely to be of interest to professionals in the investment industry (e.g., quants at HFTs, at hedge funds, or at buy-side institutions), or researchers in central banks or regulatory agencies. It will help them gain a deeper economic understanding of the determinants of liquidity and volatility in securities markets. It will further familiarize them with the econometric tools required to analyze high-frequency data. The ideal student is someone who intends to do research in this area.
The course is self-contained. Familiarity with information economics will be helpful.
By whom
The course is evenly split between theory and empirics. The theory part will be taught by Prof. Thierry Foucault of HEC Paris. The empirical part will be taught by Prof. Albert Menkveld of Vrije Universiteit Amsterdam.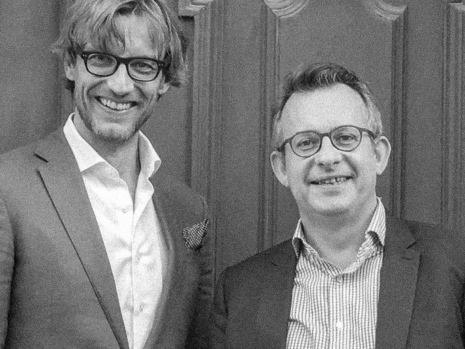 Content
Four three-hour lectures by Foucault, followed by four three-hour lectures by Menkveld. In the middle of the week, there will be time for students to present their own work to get feedback. Students will receive one theory and one empirical homework. Lectures end on Friday, but those who take the course for credit will have to take a sit-in open-book exam on Saturday or a take-home exam. (Whether there will be a Saturday exam or a take-home exam is still open at this point).
When
The next edition of the course lectures will start on Monday June 25, 2018, and end on Friday June 29, 2018.
Where
The next edition of the course will be taught on campus at Stockholm Business School. To see it on Google Maps, click [here].
Fee
The course fee is €1000 for those who are currently students or faculty at an academic institution and €2500 for others. This fee includes the lectures, homeworks, and an exam (students who pass the exam will receive an official document to confirm such result, 3 ECTS points included). It further includes a joint dinner. Accommodation costs are not covered (i.e., students need to find their own accommodation). The course fee (except for the cost of the dinner) is waived for PhD students in the Nordic Finance Network and for Stockholm Business School faculty (the latter will only be admitted if space allows).
Apply
There is limited availability (due to classroom size). If you are interested, please apply by filling out a short form by clicking here. The deadline for the first round of applications is November 30, 2017. You will hear whether you are admitted by December 15, 2017. We expect to rerun this procedure in the early months of 2018 with a deadline in the spring. We cannot guarantee such second round, though, as it depends on whether the course is fully booked after processing the first batch of applications.
Email alert list
If you want to be alerted when the application procedure opens up for future editions (or in case students cancel for the 2018 edition), please add yourself to the email alert list by filling out a very short form here.
Past editions
Previous editions were hosted by: Università della Svizzera italiana (2017)