SBS Graduation Celebration 2018
The SBS Graduation Celebration 2018, were held in Aula Magna on Friday June 1st. Both Bachelors and Masters Graduates at SBS were invited. Approximately 600 people attended the ceremony.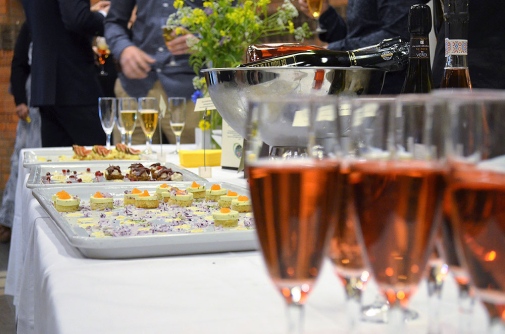 SU choir started the ceremony in Aula Magna, followed by the presenters Linda Kjellman & Malin Thunholm welcoming all the guests. Head of Stockholm Business School (SBS), Maria Frostling-Henningsson was the first speaker saying good bye to our graduates. Guest speaker of the day was Johan Oljequist, CEO at Fryshuset and member of SBS Advisory Board. Speech was also held by the President of Föreningen Ekonomerna, Carolina Viklund.
Towards the end of the ceremony, awards were handed out rewarding great academic performances. Following rewards was handed out by Maria Frostling-Henningsson and Professor Torkild Thanem:
SBS Bachelor Award 2018 – was given to Isabella Nordlund
SBS Master Award in Marketing 2018 – was given to Stephanie Häggström and Isabelle Hörlen
SBS Master Award in Management 2018 – was given to Alice Wickström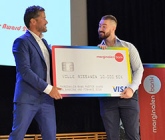 To hand out three special awards to encourage and reward studies on advanced level,
were three of SBS loyal partners.
The Marginalen Bank Master Award 2018, consisting of 10.000 SEK – was presented
by Head of Commercial at Marginalen Bank, Anders Ragnarsson, and award winner was Ville Rissannen at Master program in Banking & Finance.
The Ericsson Master Award 2018 – was presented by Fredrik Taube and the winner was Bassel Oubari at Master program in operations Management & Control.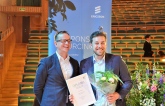 The PWC Master Award 2018 – was presented by PwC partner Mikael Scheja and the winners were Natalia Paredes Morel and Johanna Clasén at Master program in Accounting.
This joyful, warm and sunny event ended with snacks and sparkling drinks in Galleriet.
You can find more photos from the event at
https://www.facebook.com/stockholmbusinessschool/
Photographer: Christina Gabrielsson
Sök program och kurspaket